***Our Fall Festival & Corn Maze will be CLOSED today, Saturday, September 30th 2023 due to weather***

Welcome to
Fair Weather Growers
Fair Weather Growers produce over 200 varieties of vegetables and grow a wide variety of flowers and bedding plants. Our large farm market is open from May 1st to Christmas time. Scroll down to see our lunch menu. Sign up for our Summer and Fall CSA Share Programs. Oh and don't forget about our fun Fall Festival & Corn Maze with activities for your entire family. Come visit us and we hope to see you soon!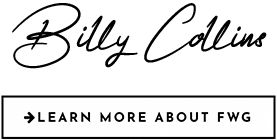 Why Choose Fair Weather Growers
Lunch Menu
New

Grilled Chicken, Lettuce, Tomato and Bacon, Mayo in a wrap

New

Grilled Cheese Your Way

Add Bacon or Ham - Add

$

1.00 for each

|

Add Tomato or Spinach - Add

$

.50c for each

|

American,Cheddar, Provolone grilled on multigrain bread

Chicken Breast, ham, roasted peppers, swiss cheese, honey mustard on a grilled grinder roll

Turkey, Avocado, Lettuce, Tomato, Jalapeno Aioli on toasted Multi-Grain Bread

Turkey, Lettuce, Bacon, Cheddar and Mike's Hot Honey on a Pretzel roll

Turkey, Apple, Cheddar, Bacon, Maple Syrup on Toasted Sunflower Bread

Roast Beef, Caramelized Onions, Swiss cheese in a Crispy Pressed Wrap

Bacon, Lettuce, Tomato, Mayo on Toasted Sunflower Bread

Grilled Chicken tossed in Buffalo Sauce, Bleu Cheese Crumble, Blue Cheese Dressing and Celery, pressed toasty in a wrap.

Chicken, Romaine lettuce, cheese and Caesar dressing in a wrap.

FWG seasonal veggies on a wrap with house made hummus
I love this place! I work across the street and I love coming here to pick up fresh fruits and vegetables, flowers, and prepared foods. The employees here are also very nice and helpful! The ice cream is also a fantastic reason to come here!
Melissa A. - Middletown, CT
This review is for the Fall Festival and Corn Maze sponsored by Fair Weather Acres. We had the best time this past Saturday at the festival! Kids ranging in age from 2 to 9 had so much fun! We counted 8 different activities in addition to the corn maze to keep the kids entertained. The food booths had a good selection and were reasonably priced. The staff was very friendly and helpful.
Emily F. - Middletown, CT
5 stars all around! This place was awesome and I am so happy to have heard about it from a friend. We came on a Friday afternoon and got a hayride for 3 people (2 adults and an infant), corn maze and other fun festivities, and pumpkins – all for only $19!!
Nicole D. - Los Angeles, CA
We signed up for our first CSA over the winter and anxiously awaited our first pickup, which was yesterday. We received such a large abundance of fresh veggies and fruit that our refrigerator is essentially overflowing, which is an excellent problem to have! The pickup was seamless and everyone was SO friendly and willing to help out us newbies.
Shawna H. - Glastonbury, CT
They have everything from fresh veggies, salads, pulled pork, ice cream to some of the best pies I have tasted in CT! 
Deana C. - Bristol, CT
A friend and I came to FWA for sole purpose for purchasing fresh, CT grown produce. Not only did we get everything we needed, but there were also some interesting things like purple carrots. The veggies I bought were delicious and my eggplant stayed good until I cooked it. Service was awesome, store was beautiful.
Jaclyn N. - Middletown, CT
I bought the most unique decorative chive and fresh lavender here last week and they're just so unique and smell amazing. They also have goats here that were absolutely adorable and I'm not sure if I want to come back more for flowers or a goat fix (or both).
Megan K. - Rocky Hill, CT
Fun for kids of all ages. Went with grandkids 6 and 9. Price is good for a day of fun and a pumpkin. Well run.
Lana M. - Taos, NM
I love stopping by here for lunch cuz you can buy fruit from the stands they also have an area with snacks and they sell really good balsamic vinegar you'll just have to stop by and check it out for yourself.
Dawn O.
East Hartford, CT
Their fall corn maze and activities are so much fun! We spent a half day there last year and only got thru half the activities, so we wanted to go back again because it was so much fun!
Rebecca W.
Bristol, CT